Upcoming gigs:
Donnerstag, 12.04.2018 - Grete, Hamburg
21:00 - Margaretenstraße 33 , 22767 Hamburg
Freitag, 20.04.2018 - Parallelwelt, Hamburg
Gärtnerstraße 54, 20253 Hamburg
20:00 on bass with Reu Bruhn Combo
Freitag, 25.05.2018 - ROCK'n'BAR Bezistena, Plovdiv, Bulgaria
HaÑÆeH repoB, Plodiv, Bulgaria
www.facebook.com/rockbarbezistena
Freitag, 07.09.2018 - Kreativnacht Sankt Pauli
19:30 - Fahrrad Cafe St. Pauli, Detlev-Bremer-Straße 37, 20359 Hamburg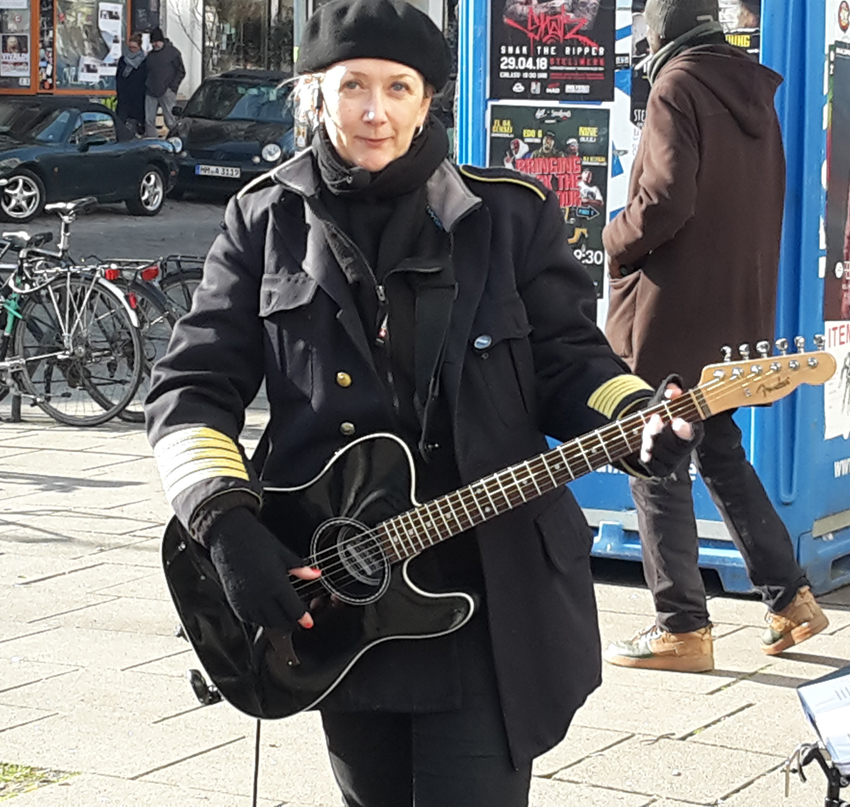 Busking (Straßenmusik)
Playing music on the street is one of my passions. Since the very first time I took my acoustic guitar and went outside to sing, I've been hooked.
On a stage, an audience has come expecting to hear music. But out on the streets, those unexpected moments when the music connects with people - people on the move, in a hurry, on their way to party, stressed out, running errands, going about their day - when someone stops to listen, to appreciate, to give a thumbs up or a few coins - that's what keeps me going.
Whether alone or with fellow musicians, acoustic or with amplification, in good weather or bad ...
Click on the link for a video on the streets of Hamburg: https://www.youtube.com/watch?v=AT-yfHB7Ry0&feature
On the streets of Prague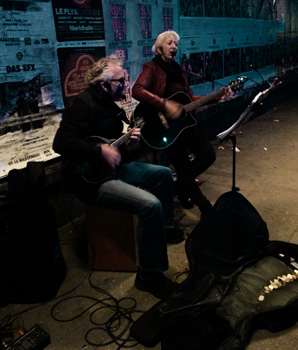 Pražský hrad