NEW debut album "Torch" now available
Click above to hear it for free or download on Bandcamp!
Also available on Spotify
(Click here to read song lyrics)
Ginger Wade is an American-born songwriter, author, singer, guitar and bass player living in Hamburg, Germany. She can often be found busking with her acoustic guitar on the streets of Hamburg and other cities around the world. Her songs deal with the search for identity and home, desire and obsession, and her black cat, Behemoth.
Ginger studied classical and jazz piano until the day that she bought her first electric guitar to form a band with a pair of teenage girlfriends. "The Harlots" were active in the Riot-Grrrl scene and played in small clubs throughout New York City. Since then Ginger has played in bands of all genres. In addition to performing as a solo singer/songwriter (with or without band), she also performs with Lübeck-based folkpunk trio The Leroys and as bassist and keyboardist of Reu Bruhn Combo. (Deutsche Presstexte Version hier)
* * *
Singer/songwriter - Recordings from the living room
Original composition "The Plague"
(Note - there seem to be some issues with sound / picture synchronization)
Or go here https://www.youtube.com/watch?v=l93cTGPof7U to watch on YouTube
Videos on YouTube - channel Ginger Wade:
Live at Kreativnacht 2018 with drums and guitar, original composition "Crappy Girlfriend"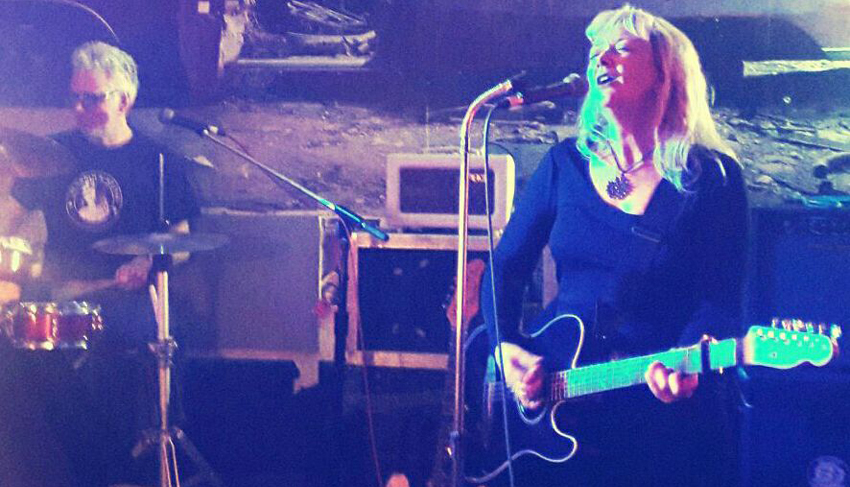 Live in Bulgaria, original composition "Never" (performing solo acoustic)
Busking in Hamburg, original composition "Superficial" (performing as Ginger & Stefan)
Click here for a video of a famous cover song: https://www.youtube.com/watch?v=AT-yfHB7Ry0&feature
New! Interview on TideTV (Hamburg):
A four-minute interview about being a street musician in Hamburg (in German).
Click here to go to TideTV's YouTube channel - https://www.youtube.com/watch?v=SXjoGeAdqHw