Debut album "Torch" available for download on Bandcamp!
Also available on Spotify
(Click here to read song lyrics)
Ginger Wade – the Brooklyn blonde with a punk rock attitude and an oversized voice to match. Global nomad with an acoustic guitar, Ginger's style spans blues to pop to rock and roll, from Poly Styrene to Janis Joplin and everything in between. Her songs deal with sex, obsession, lust and rage, condensed to two and half minutes each and drawn from the sometimes-bumpy road of her travels. Musical heroes? Iggy Pop, Patti as well as Bessie Smith, Aimee Mann, Debbie Harry, and oh so many more. Whether busking on the street or on stages large or small, Ginger sings originals and covers with a self-deprecating sense of humor that comes from not taking any of this too seriously.
In addition to performing as a solo singer/songwriter (with or without band), Ginger also performs with these projects:
* * *
Videos on YouTube - channel Ginger Wade:
Live at Kreativnacht 2018 with drums and guitar, original composition "Crappy Girlfriend"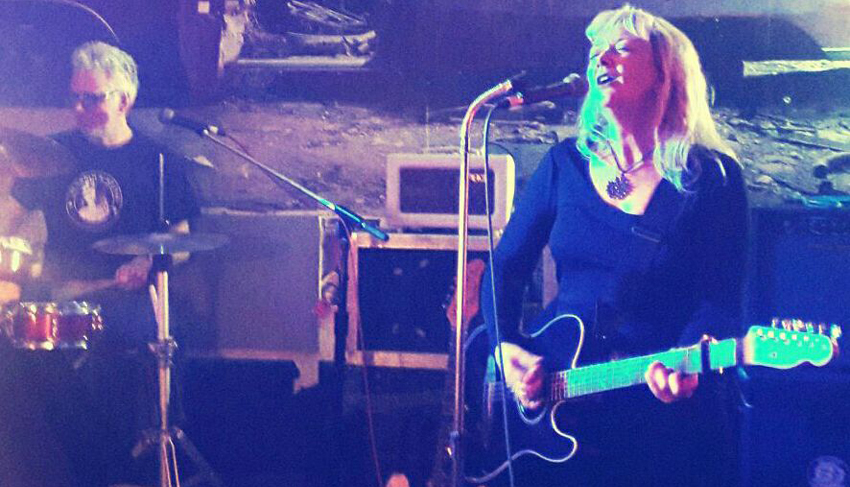 Live at Tepliy Lampviy in Kyiv, Ukraine
Original composition "An Accident of Geography" (performing solo acoustic)
Busking in Hamburg, original composition "Superficial" (performing as Ginger & Stefan)
Click here for a video of a famous cover song: https://www.youtube.com/watch?v=AT-yfHB7Ry0&feature
Singer/songwriter - Recordings from the living room
Original composition "The Plague"
(Note - there seem to be some issues with sound / picture synchronization)
Or go here https://www.youtube.com/watch?v=l93cTGPof7U to watch on YouTube
New!
Interview on NDR Heute Journal TV (Hamburg):
A short song excerpt and interview about the new "PAULIEBE" book featuring artists living and working in the Hamburg neighborhood of Sankt Pauli (in German).
https://www.ardmediathek.de/video/hamburg-journal/pauliebe-neues-buch-erzaehlt-geschichten-vom-kiez/ndr/Y3JpZDovL25kci5kZS82YTdjMzcxZi00NWM3LTQ0N2EtYjc3ZS1kYzlmYWVmMjk3OGQ?fbclid=IwAR1VLEQ-V38XVaX65se9dQc4NYyq2JimPIDpVISNNkchygXswz94ixLkX5Q
Interview on TideTV (Hamburg):
A four-minute interview about being a street musician in Hamburg (in German).
Click here to go to TideTV's YouTube channel - https://www.youtube.com/watch?v=SXjoGeAdqHw