Listen here!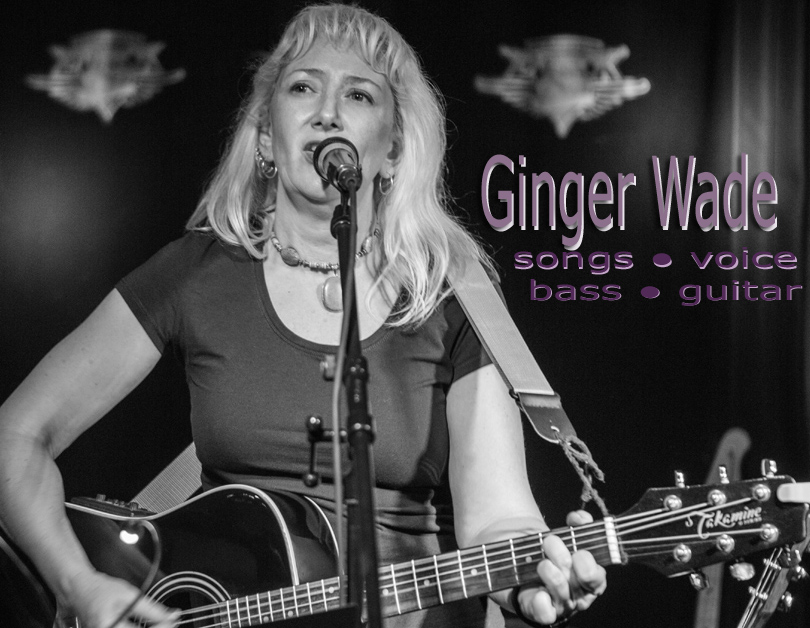 Ginger Wade is an American-born songwriter, singer, guitar and bass player living in Hamburg, Germany.
She has played in bands of all musical styles, from punk rock, jazz, ska and acoustic to straight-ahead rock 'n' roll.
Ginger currently performs as a solo singer/songwriter, as singer and guitarist of the band stinkMaus, and as bassist of Reu Bruhn Combo.
* * *
Singer/songwriter - Recordings from the living room
Original composition "The Plague"
(Note - there seem to be some issues with sound / picture synchronization)
Or go here https://www.youtube.com/watch?v=l93cTGPof7U to watch on YouTube
Videos on YouTube - channel Ginger Wade:
Live at Kreativnacht 2018 with drums and guitar, original composition "Crappy Girlfriend"
Live in Bulgaria, original composition "Never" (performing solo acoustic)
Busking in Hamburg, original composition "Superficial" (performing as Ginger & Stefan)
Click here for a video of a famous cover song: https://www.youtube.com/watch?v=AT-yfHB7Ry0&feature